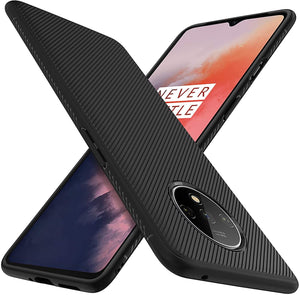 Oneplus 7T Case: Special design with Oneplus 7T phone. Slim and form-fitted to the original phone shape and size. Exquisite design makes your phone more fashionable and safe.

Anti-Fall & Scratch-Resistant: ➊ The raised camera bezels and thicken edge corner enhanced the shock and fall protection for your Oneplus 7T. Make your phone more secure. ➋ Featuring raised lip edges to protect the Oneplus 7T display screen and camera from scratches.

360° Full Protective: This Oneplus 7T case can cover every corner of your phone and provide full protection.

Full Access: Precision cutouts for full access to the user interface, camera lens, headphone jack, speakerphone, microphone and all ports.

Anti-Slip & Fashion Oneplus 7T Case: ➊ High-quality TPU material makes your Oneplus 7T Soft touching and easy to install & disassemble. ➋ Anti-slip Matte texture surface-enhanced grip. Preventing your Oneplus 7T slip off from your hand. Makes your phone more fashionable.