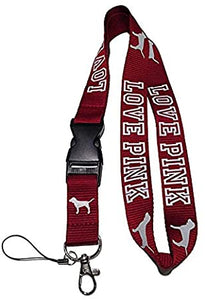 Maroon Neck Strap Keychain / ID Card Holder
Perfect for carrying keys, phones, card holders, or other miscellaneous items you want on the go.

Breakaway technology adds extra security in case your lanyard snags or gets stuck in a compromised position.

Great for people on the go like hikers, school teachers, locksmiths, joggers, bikers and many more.